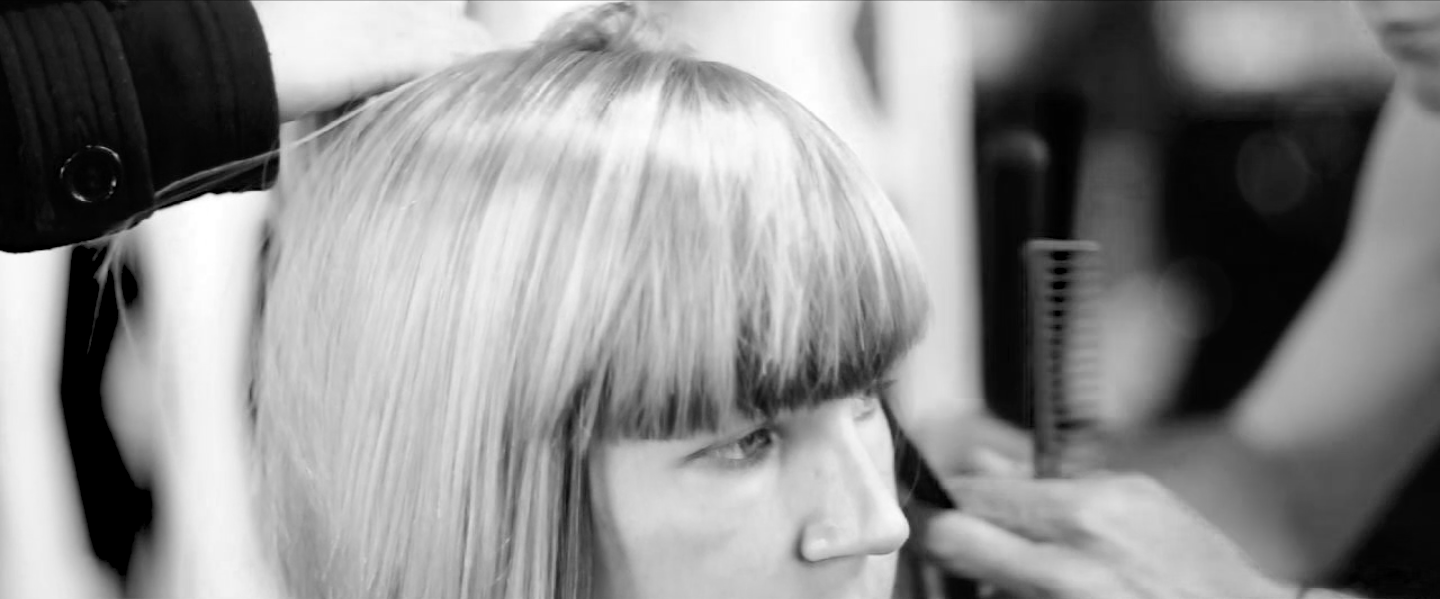 437 S Hwy 101, Suite 205
Solana Beach, CA 92075
Make Appointment @jetrhyshair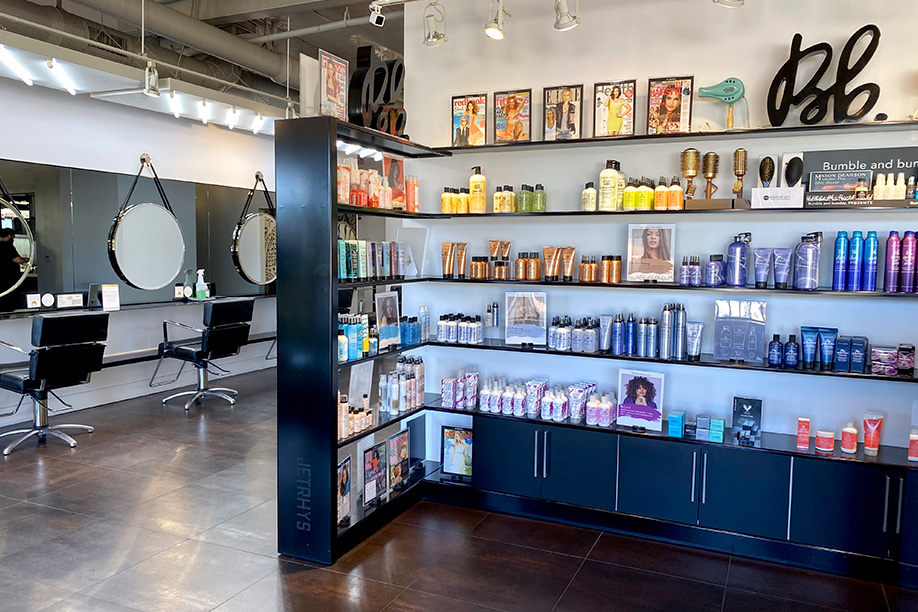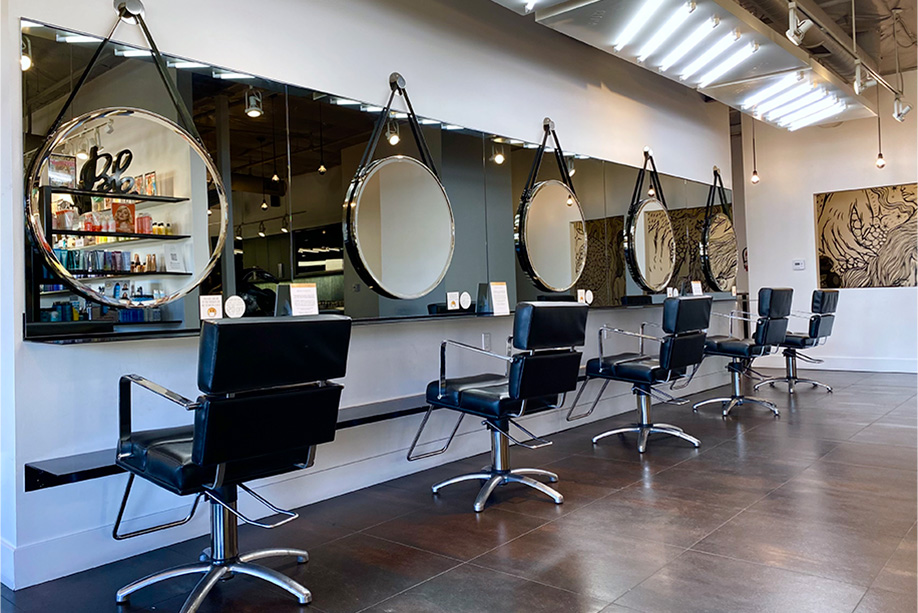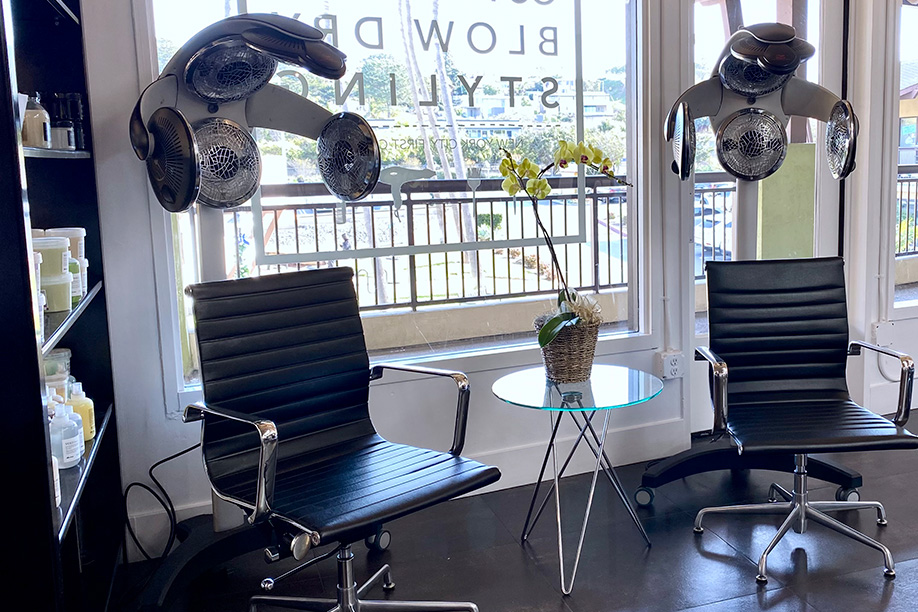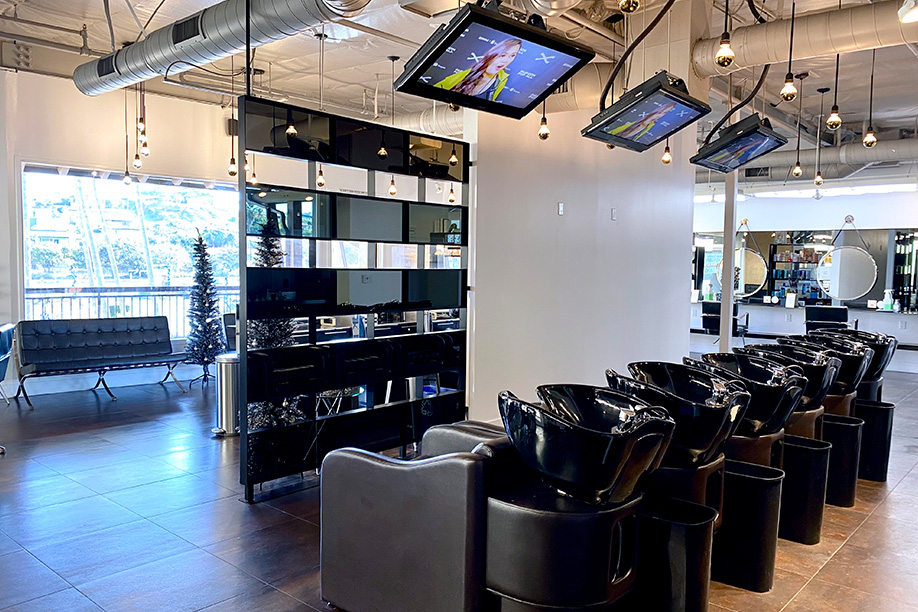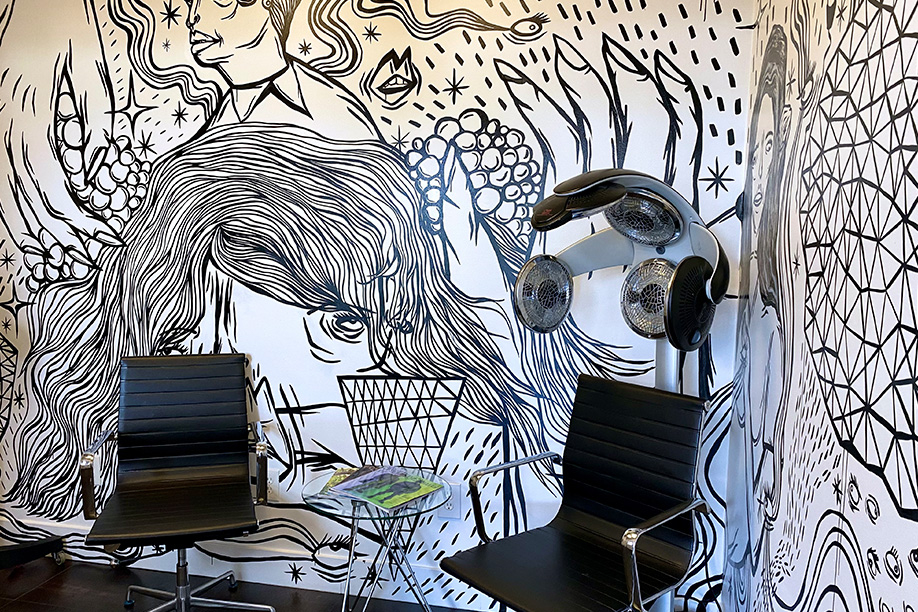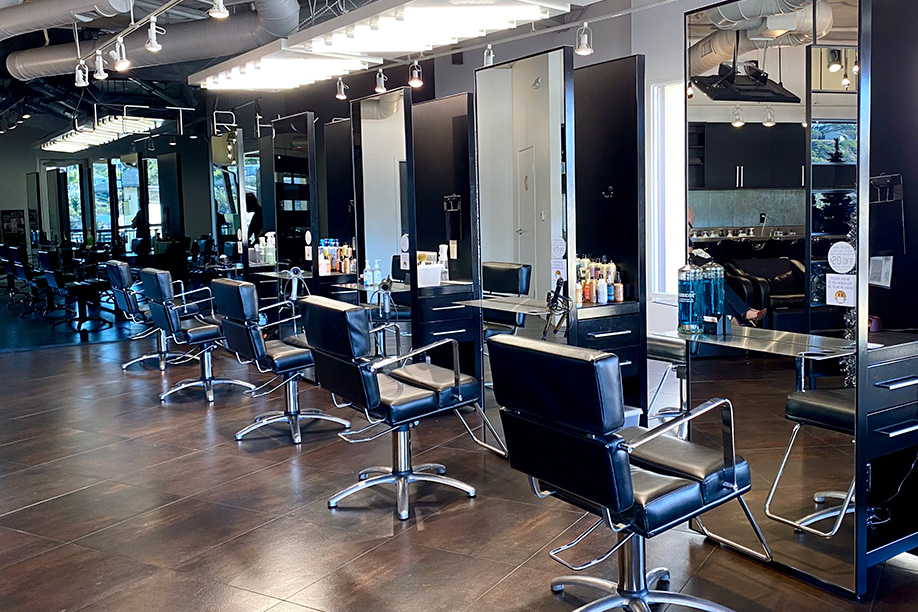 Client Love

Jet is the absolute best I have ever had when it comes to color!! She really is a star and I am Beyond thankful to have found her!! The staff is phenomenal as well. I will be in to see Rihanna very soon, she does a phenomenal blow dry and is very attentive with her customers!!
Oh my gosh! This salon is amazing Hands down! First I want to say to the manager thank you for everything! You are the coolest and sweetest and amazing! So professional and just awesome thank you for giving me the best experience of my life in all the years of going to salons over so many years this is the best salon! I see why it is the best. Truly thankful I met you. Thank you for making me
Feel special after the stress of having to find a new salon after moving to San Diego it was a lot of stress. You are awesome and the best manager so professional and wonderful. To my colorist; Trisha, seriously the best colorist I have worked with!! I have gone to what it seems so many stylists even In Los Angeles where I used to live who never could do my color right but you are the best! Iv worked with so many people and I love Trisha! To my hair cut stylist: Melissa seriously you are the best! I have had horrible experiences from past stylists who messed my hair up and also stylists who messed my color up but Melissa is amazing! I was terrified trusting anyone with my hair but because of Melissa and Trisha I have no worries or fears! Thank you
Truly to everyone I want to tell all my Friends to come here! Thank you everyone for being so kind and that goes to the other stylists in the salon everyone is talented and so awesome and everyone is so polite and welcoming and it is such a cool salon really beautiful also. Thank you so much! So thankful I have new stylists! Everyone rocks.
Professionalism was amazing, the salon was beautiful I was treated with the upmost respect and kindness from everyone and I felt very happy and special. And everyone is so awesome and very talented and skilled and knowledgeable about hair and I loved the manager who is absolutely wonderful and incredibly amazing. She is the most respectful salon manager I have ever met and I have been to many salons who never showed that and she was absolutely wonderful and very kind. I felt extremely happy and special. thanks so much to everyone and to the manager!
I have been looking for a hair salon near my house in Encinitas and let me tell you, I have finally found it! I had my hair balayaged by Jacyln. I wanted to go lighter for summer, yet still make it look natural and she accomplished that! She is awesome and so sweet and listened to what I wanted, definitely recommend!
I've been a steady client at Jet Rhys for a few years now.
I love going to this salon, my hair color has never been better. The salon itself is modern and spacious. The service is fantastic. Jaclyn has colored my hair (highlights) for the last few times, she listen to my requests and gave her recommendation and suggestions. The hair re-growth (and i have dark brown hair) has been very unnoticeable and the highlights last a lot longer.
The salon staff are friendly and Jet (the owner) is a pistol! i love her. Always makes you feel welcome.
Salon is located in Solana beach shopping center with plenty of parking.
Every time I have tried other salons, they do not come close to this place. Sara does awesome color that does fade or bleed onto towels like I've had at other places (I have my hair dyed almost black). Ricky does amazing bob haircuts and is very detailed and meticulous. I have moved to North Orange County a couple hours away but I still plan to come here when I visit family and friends in San Diego. Plus they sell Bumble and Bumble, the best brand of hair care products (and I've tried tons). Love this place!!
"Topher is awesome! Very detailed and fun!"
I came in the other day with my boyfriend.. he was getting a haircut from Melissa and i was a color model for Jaclyn. I typically NEVER color my hair, as the last time i did i bleached my whole head and the person that did it butchered it and scared me from coloring again, but with Jaclyn she did an amazing job- i told her i was a little nervous from past experiences and that i didn't want to much of a drastic change and that's exactly what i got and it looked amazing! as for my boyfriend, he had extremely curly hair that was out of control and Melissa helped him choose a haircut that he was comfortable with and still managed to maintain a few curls! great job from both Jaclyn and Melissa, i would definitely come back again 🙂
This is my second time at Jet Rhys Hair Salon and the experience was just as amazing as my first. The first time I went, I colored my hair for the first time EVER. Jaclyn was amazing and walked me through what she was doing, made sure the color was exactly what I wanted (a deep brown) and very knowledgeable. This time, I got my roots touched up by Jaclyn and added some thick chunks of color throughout (following her recommendation). It came out wonderful!
I also received a haircut by Melissa, who was equally amazing. She was extremely professional, knowledgeable and experienced. Melissa cut my hair exactly how I had envisioned, because she listened to me and what I wanted!
I highly recommend Jet Rhys Hair Salon! They are clean, very stylish and all of the staff are incredibly sweet and friendly. The products they use are top-of-the-line and all smell AMAZING! You will leave feeling like a rockstar!
I've been searching for a hair colorist that understands blondes and can interpret exactly what I want for YEARS! Jaclyn is the absolute best, and I can honestly say I have finally found my go-to colorist! I have had so many compliments since I started getting my hair colored by her. It's not brassy at all and is the perfect tone of blonde. I highly recommend her if you're looking for someone who not only listens to what it is you're wanting, but can also make recommendations that will make the look you're trying to achieve even better.
Also, 5 stars to this salon in general! Everyone here is so nice, the customer service rocks, and the owner is so kind!
Services & Treatments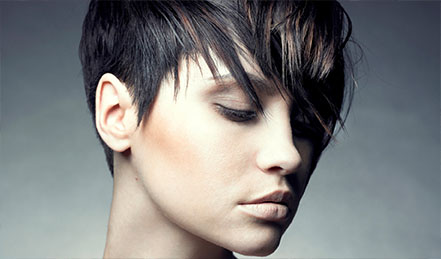 Short, long, smooth or textured we can cut them all; try our shoestring hair highlights for a "sun kissed" effect! A great introduction to the world of hair coloring. Simply Brilliant!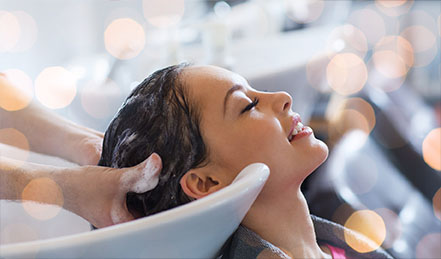 Want to look famous? Spoil yourself for a special occasion–let us style your hair and make-up at our hair salon in Solana Beach; you will look and feel fabulous!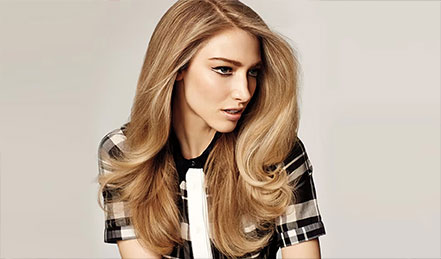 Get Smooth! Have you ever wished that your hair was more manageable? Softer? Smoother? Had more shine? Keratin Smoothing Treatment is the answer.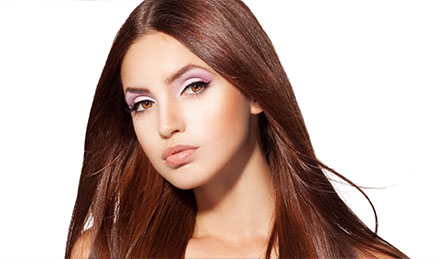 Get straight, shiny, healthy looking hair with the new Japanese thermal straightening by Yuko. This service is not offered by most beauty salons in San Diego and Solana Beach, but Jet Rhys has perfected it.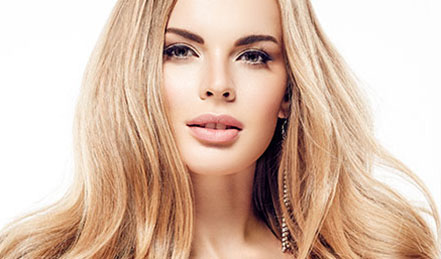 If you have always wanted longer, fuller hair, without the pain of growing it out, there is finally a solution - Natural Hair Extensions. Many methods and patterns for adding extensions to hair are available.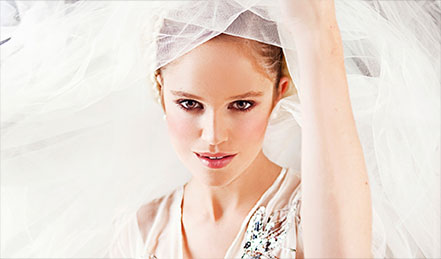 Getting married? Need hair and make-up on site for a special event? Jet Rhys can help you look picture perfect on your special day. We even make house calls. Click here for more information on weddings..