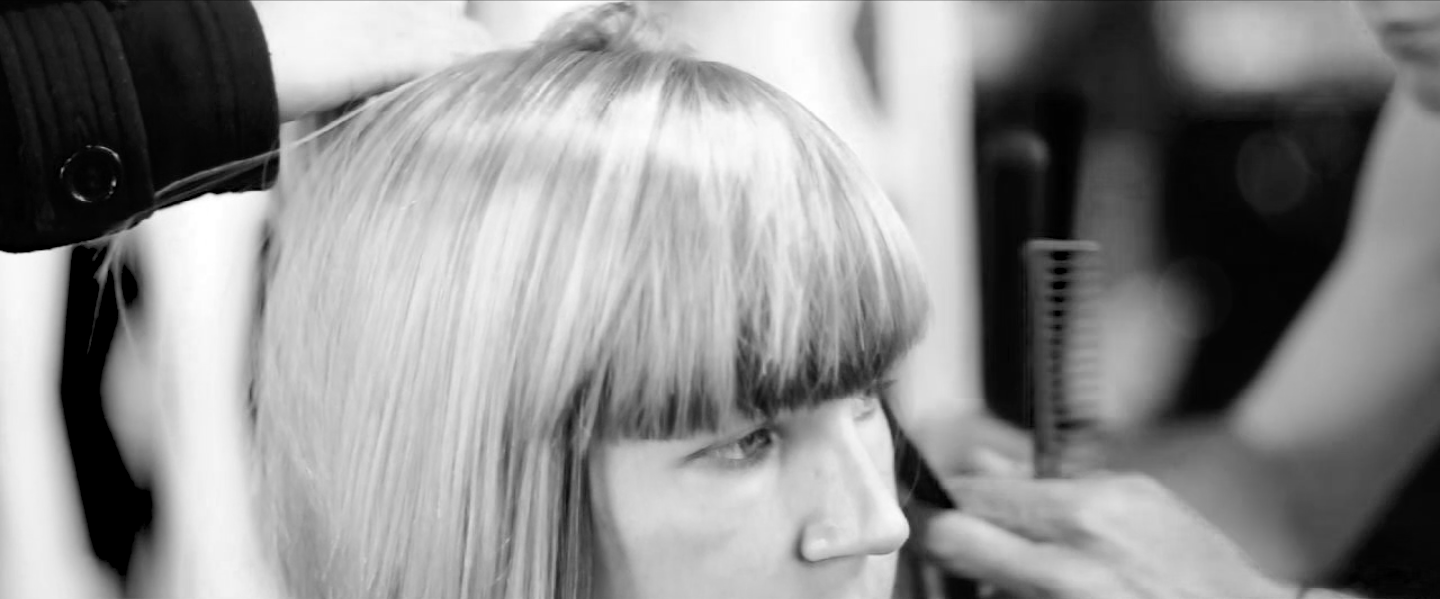 @jetrhyshair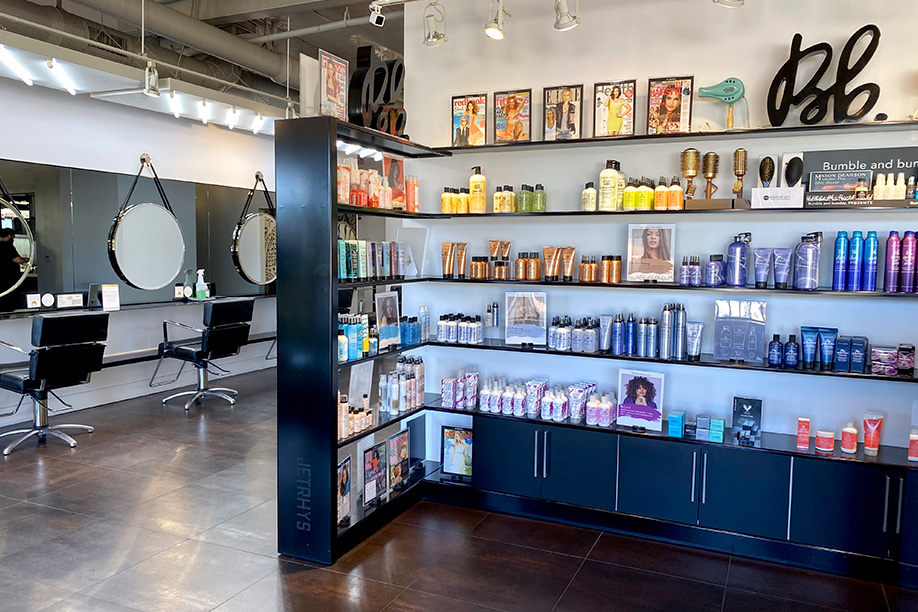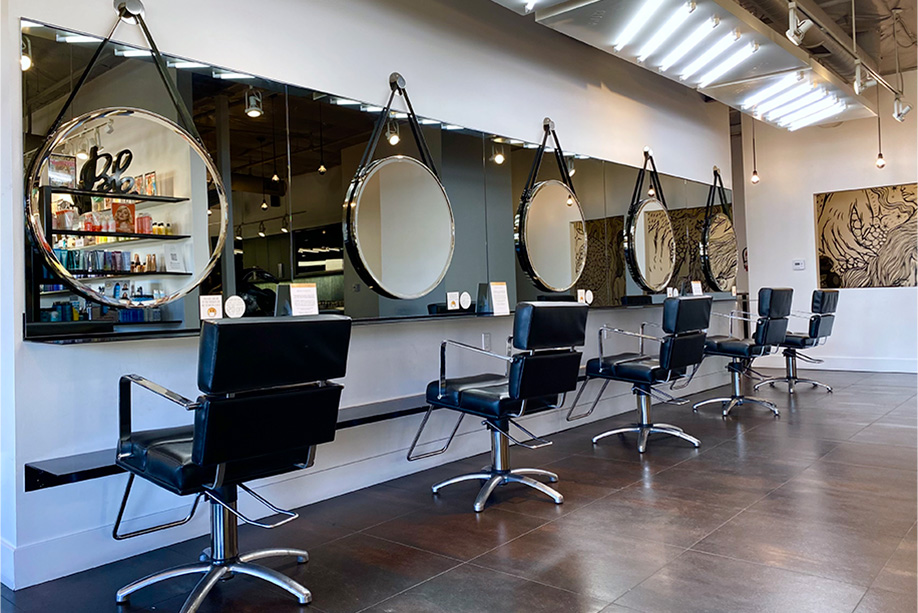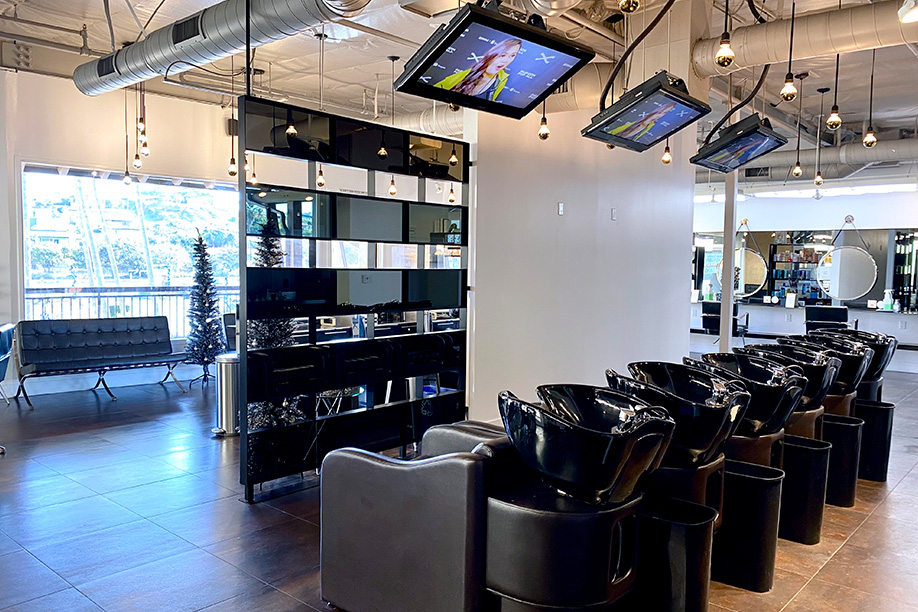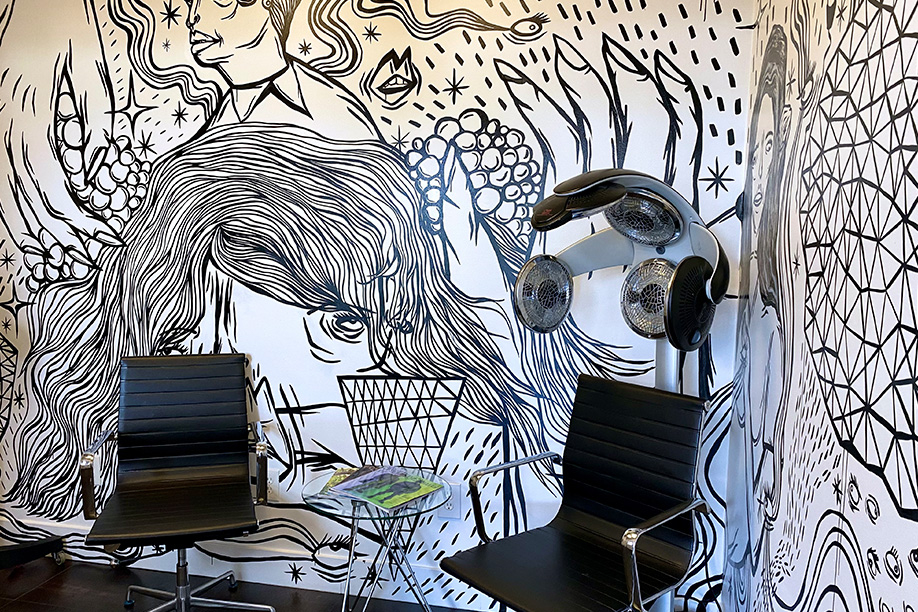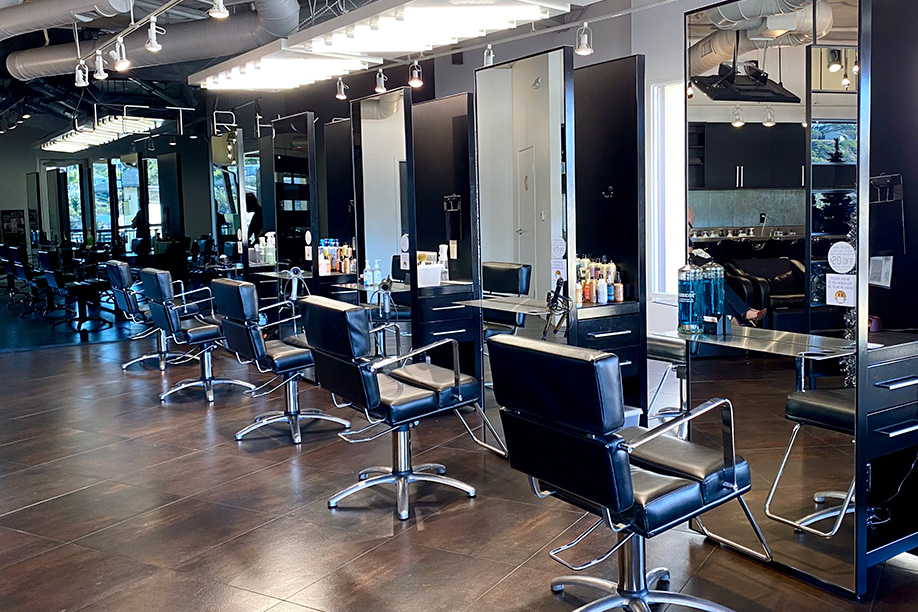 Client Love
When I left the Jet Rhys salon this week, after Rhys cut my hair, I had the feeling I often have when I leave the salon – BEST HAIRCUT EVER!
I have known about Jet Rhys Hair Salon for about 3 years but did not feel that I could take that leap of faith from my current hair stylist to something new. I am not adventurous when it comes to my hair and skin, I stick with what works . I was however curious about Jet Rhys Salon's reviews (good), so after following them on social media for a couple years, building the courage to just do it I went…I made my appointment online and within hours I received an email from Jet Rhys Salon. I am very happy with taking that leap of faith. I will go back there again and again and again. The staff is super friendly, knowledgable and accommodating. Amanda did my colour, she did a fantastic job…I told her what I envisioned, she added her expertise to the vision and I look fabulous. Shelby cut my hair…after spending about one hour and half with her I can only say I REALLY LIKE HER! She did a fantastic job too. I will definitely spread the word about Jet Rhys Hair Salon and refer my friends. My dream team Amanda and Shelby will see me again in a couple weeks for my touch up..foresure!
Why should a guy go to a hair salon for a haircut? Good question, right? We're usually loyal to one Barber or Stylist we have found; and we like the way they cut/style our hair. I don't go for a hair cut/style because a place has a pool table; I go because I know that when I leave I will have the style and cut that I want. It's an evolving thing. One time of year I like my hair longer, so my stylist/cutter (Mallory) and I figure out a style and a plan. Another time of year I'll want to have my hair shorter but with some length on top. This is where a skilled creative stylist partner (like Mallory) can really show you the way. And it is enlightening to get an understanding of how your hair works and what it can do. For me, having a place like Jet Rhys is vital for cool good handsome look. And you've got choices. All their stylists/cutters are highly skilled. All you've got to do is drop by, in person, or on line, and find the one that is the perfect fit for you. I'm convinced that after observing the various clientele interactions with the color artists, the shampoo/massagers, the stylists et al, Jet Rhys has a well kept secret; and it's simple too. They love what they do, they have fun doing it, their clients have a good time and they are successful: BIG TIME. I wish I had discovered them long ago. I'm there about 3 years now. Wouldn't dream of going to any other place. Way to go Jet Rhys! Thank you!
Customer service is one ot two top unfailing values at this salon; that and hiring and then further training incredibly talented staff.  I've been going to this salon since the year 2000, and it has never disappointed.  I feel like family!
Christina is just the BEST! I also took my daughter there, after years of supercuts, and she was amazed at what a great haircut does for how you look and feel.
Trisha for color, Rhys for cut, between the 2, they do magic! I  now live 3 hours away but they are worth the trip! Thank you, Trisha & Rhys
Jet Rhys is a professional hair salon where you are treated with grace and respect.  I received a wonderful haircut that was creative and in the ballpark of what I wanted. Everyone was very nice and personable.
Jet Rhys is a professional hair salon in a hip, clean setting conveniently located on Coast Highway in Solana Beach. My hair stylist for years, Mai, reliably expertly cuts my hair way better than I can ever imagine each visit. I entrust her professional judgement to maintain my locks or recommend change over time. Mai is the best, and I will not go elsewhere. I highly recommend Jet Rhys Salon and hair stylist Mai!
Jet is Amazing! A mastermind of styling and hair. She created a "plan" for my hair and transformed my color into a vibrant, luxurious hue all while I was being pampered. Jet (and her salon) are so chic, creative, professional and FUN!
Can't wait for my next appointment!
I am usually afraid of fancy looking salons but not this one. What struck me most was that everyone I encountered seemed extremely sincere and nice and competent. I needed a pick up since I have been in a care taker space all during the holidays and went to see Sarah D about the possibility of putting in some bright highlights to my silver grey hair. IM 63 and after painfully growing it out for a year from coloring it for 30 years has been good and not so good. Silver grey hair does make me feel and look older especially being in and out of watching over my mother in law at assisted living place. But Sarah thought I wasn't ready today to really color it and didn't think highlights would make a huge difference for the money I was gonna spend. I found her very intuitive, insightful, adorable, sincere and nice for being a young gal. She went and got Jet the owner and she agreed that I wasn't ready for color today and suggested an all over color of maybe a champagne color to make me look younger and brighter. She suggested a good cut and brought over Topher. He is super nice, really took the time to ask me questions about my grooming and time hair styling and my lifestyle and gave me a nice easy haircut that I really like. Now if only I can style it like he did
They gave me a new client discount and have a nice referral discount if you refer peeps in. I also was sent home with a little sample bag of nice products. I must say that this salon exceeded my expectations and I will definitely be back. I am very particular about salons and have not gone back to many, so without hesitation I believe you will have a similar experience because they all seem to want to please, want your hair to look great and for you to be happy when you leave the salon.
Services & Treatments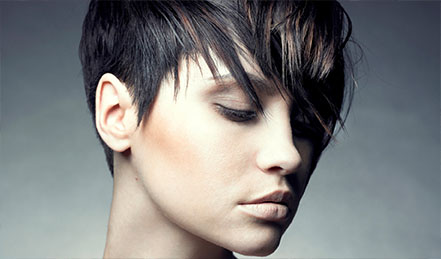 Short, long, smooth or textured we can cut them all; try our shoestring hair highlights for a "sun kissed" effect! A great introduction to the world of hair coloring. Simply Brilliant!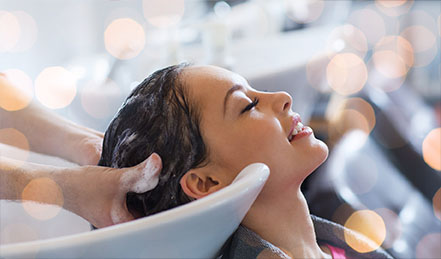 Want to look famous? Spoil yourself for a special occasion–let us style your hair and make-up at our hair salon in Solana Beach; you will look and feel fabulous!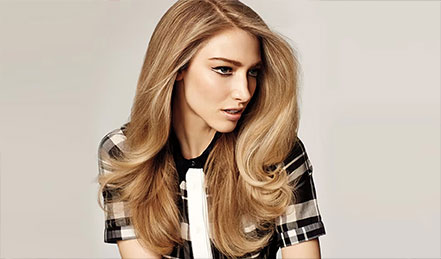 Get Smooth! Have you ever wished that your hair was more manageable? Softer? Smoother? Had more shine? Keratin Smoothing Treatment is the answer.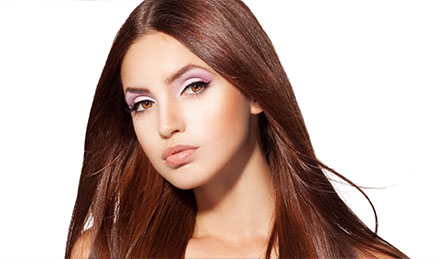 Get straight, shiny, healthy looking hair with the new Japanese thermal straightening by Yuko. This service is not offered by most beauty salons in San Diego and Solana Beach, but Jet Rhys has perfected it.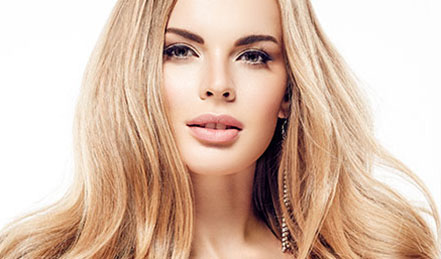 If you have always wanted longer, fuller hair, without the pain of growing it out, there is finally a solution - Natural Hair Extensions. Many methods and patterns for adding extensions to hair are available.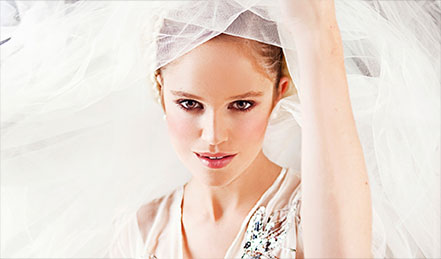 Getting married? Need hair and make-up on site for a special event? Jet Rhys can help you look picture perfect on your special day. We even make house calls. Click here for more information on weddings..