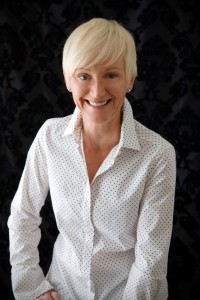 Hello My Fellow Beauty Connoisseurs,
I just came back from a brilliant trip to N.Y.C., and I feel so inspired from what I have seen. There was so much art, music and people watching, and I had a great time working on a show for the Wella Team with Nick Berardi. Sometimes it's so great to leave your comfort zone because you can get so many new ideas.
I had such a great dinner at Schiller's on the Lower East Side on Rivington St. The restaurant was something like I have never seen before. The architects brought in everything from the past, it's like you stepped into the 1950's, but it wasn't gleamy & grand. It was raw & unique, with everything from a tin roof to distressed mirrors (how horrifying! We always need our mirrors to be perfectly wiped down!). The one and only Martin Duff from Vidal Sassoon walked into the restaurant while we were there. He's the King of the Lower East Side; he knows everyone and everyone knows him. Martin showed us all these great salons, boutiques and restaurants. The streets were filled with such a cool vibe. We saw a girl crossing over Orchard Street with a brilliant hair cut, she wore it well and it was so sweet but on purpose! We got our cameras out and snapped pictures to add to our inspiration boards.
Rhianna with shrink-wrapped nails
I also got to see the latest shrink-wrapped nails during my trip. What a great invention–super cool & sexy! The best part is they last for two weeks. A girl's best friend (especially those with our hands primarily in H20)!
I can't wait to look at my clients with a new eye. That gift of taking myself away from my world, my everyday routine is priceless to me!
Until next time!
Cheers,
Jet