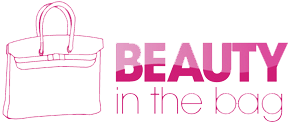 by Nancy Weinberg Simon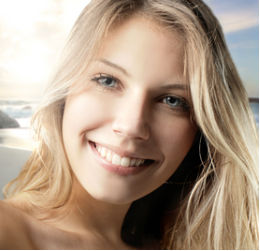 Summer has a lot going for it. The longer daylight hours mean more time for fun in the sun, but, it's precisely this that can take a toll on your hair. Chlorine, UV light, and the sea salt from the ocean will fade, fry, and weaken your hair. Thanks to expert advice courtesy of Jet, from Jet Rhys Salons in San Diego, CA, and NYC-based celebrity hairdresser, Jim Crawford, you won't have to live under a hat all season.
TO PREVENT DAMAGE
Hydrate: If you're going to be spending a lot of time outdoors "be proactive and hydrate your hair every day with a moisturizing hair mask," says Jet. Try Bumble and bumble's Bb Quenching Masque ($38) to replenish and restore your hair's natural moisture barrier.
Use Protection: Sunlight creates free radicals that break down the hair protein, damaging cuticles, and fading color. If you plan on being outside or at the beach, shield your strands from the sun with a UV protectant like Aveda Sun Care Protective Hair Veil ($28), a lightweight, water-resistant mist with UVA/UVB filters, anti-oxidants, and conditioning ingredients. Don't have a hair product on hand? Jet says "a dab of your favorite body sunscreen worked through the ends of your hair will suffice."
Saturate Your Strands: Before jumping in the pool or ocean drench your hair with fresh, clean water. There's only so much the hair can absorb and by doing so will minimize the amount of chlorine or saltwater that's absorbed into the hair.
SUNNY STYLES
To embrace summer's more casual vibe, put down your blowdryer and heat-styling tools and air-dry instead. You'll get a break and avoid extra damage in the process.
Whether you choose to wear your hair up or down you still have many style options to choose from:
Up-dos: Jim Crawford recommends you ponytail, braid, or bun it with a deep conditioner on your ends and snag-free hairbands to prevent breakage.
He also likes headbands on hair that's pulled back or worn down a la Katy Perry and says "they're a great option to keep you looking chic without  using your blowdryer or flat iron."
Down-dos: If you're going to wear your hair down, Jet likes "sexy, timeless, beachy waves this time of year." To do, apply an even layer of leave-in conditioner and mousse throughout freshly washed, towel-blotted hair. Separate it into two to five sections (depending on how loose you prefer your waves) and braid starting two or three inches from the scalp. Leave overnight. In the morning, gently unwind, and rake through with your fingers.
QUICK-FIXES
Post-Swim and Sun: It's important to remove chlorine and sea water from your hair before it can do too much damage. Immediately after swimming rinse hair well with fresh water and as soon as you're able to do a proper wash use a shampoo specifically formulated to get the chlorine out. UltraSwim Moisturizing Chlorine Removal Shampoo ($4) gently and effectively removes chlorine to keep your hair from becoming dry, brittle, and unmanageable. Jet also recommends good, old-fashioned apple cider vinegar to remove chlorine and salt water and add shine instantly! She says to "rinse it through your damp hair a few times to safely remove dulling minerals and then follow up with shampoo and conditioner."
Repair parched strands with an intensive conditioning hair masque. A favorite of Crawford is Rene Furterer Sun Care Repairing After Sun Mask ($42), specially formulated with fatty acids and nourishing ingredients to rebuild, rehydrate and detangle.