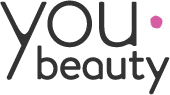 by Grace Gold
Bless hair stylists—we go to them with all our frazzled and frizzy hair problems, and expect them to work instant magic. So what are the secret weapons they have that we don't? Here are the insider must-haves they swear by to help work their wizardry, including a nod to our favorite beauty supply store buys.
At-Home Dryer Chair
What separates in-salon treatments from DIY versions is the controlled heat a pros seat provides—and let's face it, blasting a blow dryer over plastic wrap just isn't the same. Jet Rhys, co-owner of San Diego's Jet Rhys salons, instead relies on the Gold N Hot Conditioning Heat Cap, $37. "I love this because the gentle surround heat opens the cuticle, allowing conditioners and glosses to absorb into the shaft more quickly for shinier results," she says. The cap is remote-controlled with a washable liner and adjustable chinstrap to keep it in place as you multi-task or just relax!
Fast French Twist
This no-fail trick to putting your hair up without a fuss is a favorite of Rhys, who always keeps a DCNL Black Diamond Flamingo Clip, $8, on hand for elegant emergencies. Simply gather your hair like you're going to make a ponytail, twist it around, and then roll the end upwards to rest against your head. Finally, fasten the clip either horizontally or vertically to hold your hair in place, says Rhys. It's certainly far more chic than our current plastic claw clip solution!