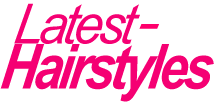 by Aly Walansky
Forget what cut you're going to get for spring, for the new season it's all about color!
Are you ready to make a big change to accentuate the season? For decades, color has been the accessory to a hairstyle, but for 2012, things have changed…
Celebrity colorist Jet Rhys says, "This spring, hair color is going to be the new cut. With the latest techniques and an explosion of color, you can personalize your style."
The color that will be on the forefront—rose gold, a blonde with a touch of pink.  Jet describes it as, "Very effervescent, this new blonde has a signature quality and can be a very personalized, adaptable tone that works on all skin tones.  To get the look, infuse two different shades of blonde such as Bigen Semi-Permanent Golden Blonde and Light Cognac.  The color combination will add a very expensive hue to your look."  Much like the rose gold jewelry that's been trending, this is going to be the go-to color for hair in the warmer months.
According to hair stylist Naz Kupelian, some of the other hottest hair color trends right now that we are are seeing light reds (strawberry blondes), low contrasting streaks with pops of bright colors, pale blondes, rich chocolate shades, multidimensional browns with subtle low lights and highlights and the ombre look with lighter ends is sticking around!