How To Schedule Online via Mobile
Add the Jet Rhys app icon to your home screen
Go to jetrhys.com
Click the icon  

  to open up more options
Select "Add to Home Screen"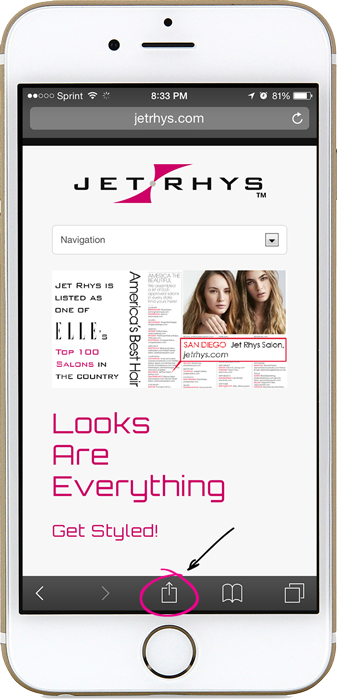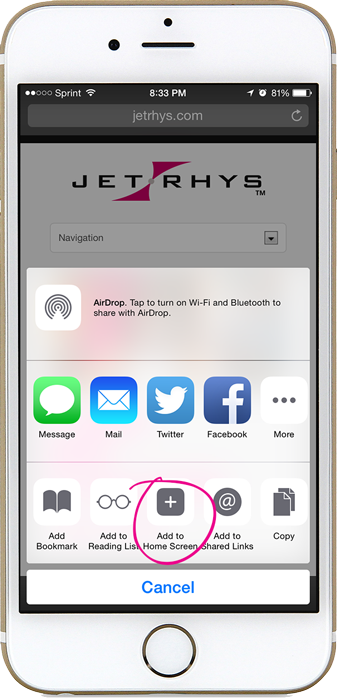 Click "Add". Now you will have the Jet Rhys app icon on your home screen to go directly to our website!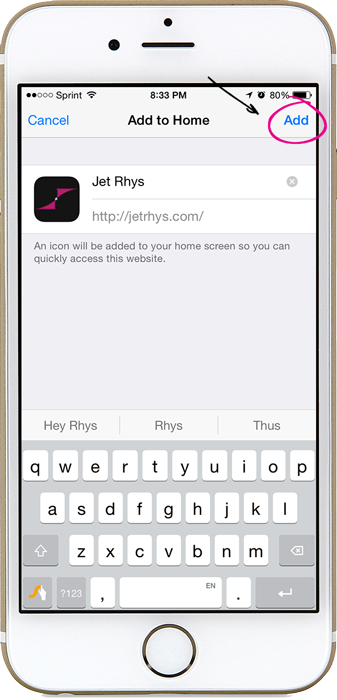 Schedule online with your mobile device
Go to jetrhys.com 

Click the "Navigation" menu
Scroll down to "Schedule Online" and press Done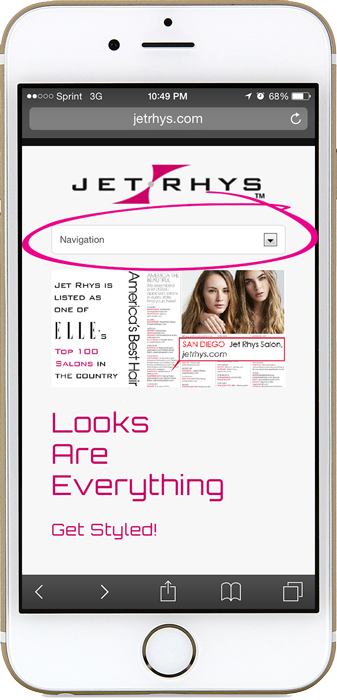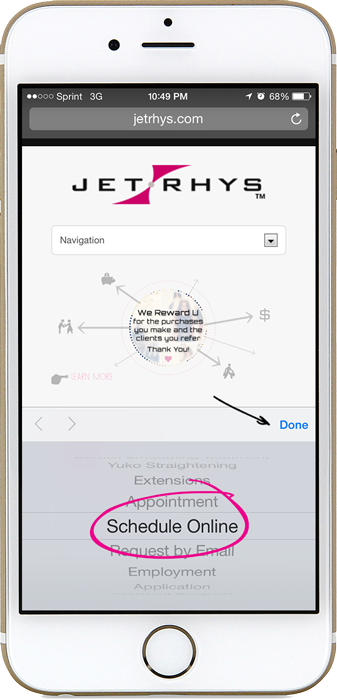 Login or 1st time user Sign Up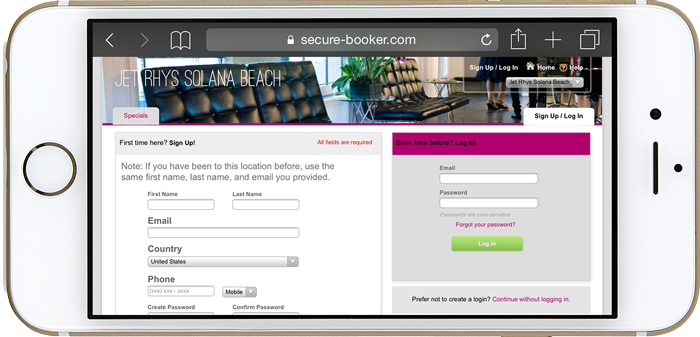 When you click in the text field your screen should zoom in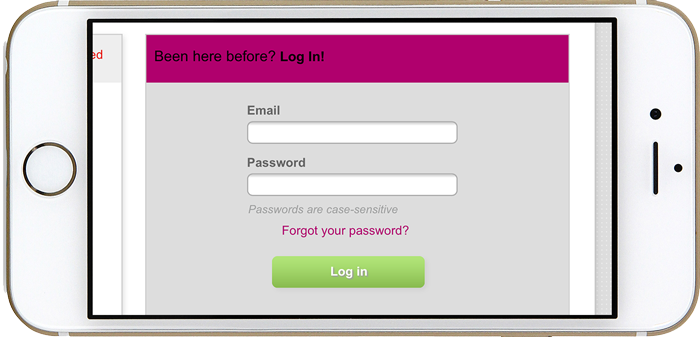 ---
Select the type of appointment you'd like to schedule, your stylist, date and time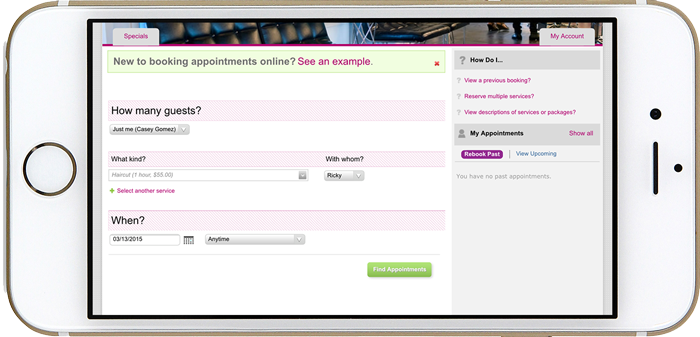 Choose which time works best for you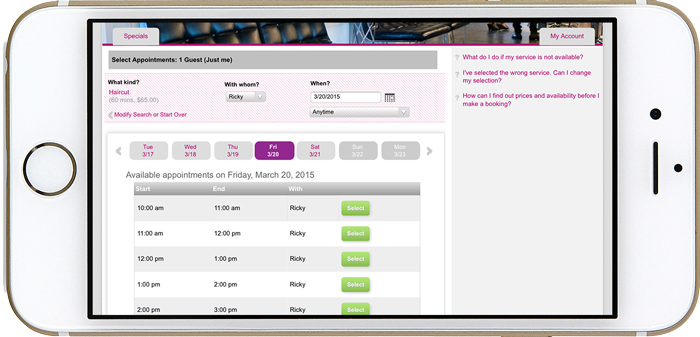 ---
Double check your contact info, accept the cancellation policy and complete the booking!