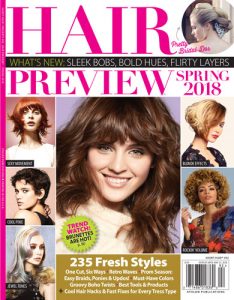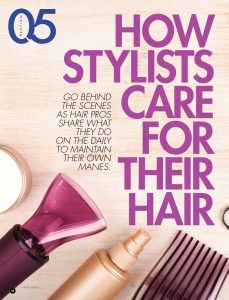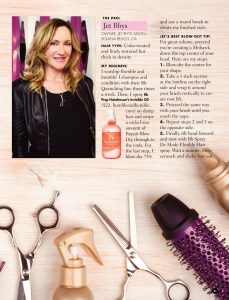 GO BEHIND THE SCENES AS HAIR PROS SHARE WHAT THEY DO ON THE DAILY TO MAINTAIN THEIR OWN MANES.
THE PRO: Jet Rhys
Owner, Jet Rhys Salon, Solana Beach, CA
HAIR TYPE: Color-treated and finely textured but thick in density
MY REGIMEN: I worship Bumble and bumble! I shampoo and condition with their Bb Quenching line three times a week. Then, I spray Bb Prep Hairdresser's Invisible Oil on damp hair and swipe a nickel-size amount of Repair Blow Dry through to the ends. For the last step, I blow-dry 75% and use a round brush to create my finished style.
JET'S BEST BLOW-OUT TIP: For great volume, pretend you're creating a Mohawk down the top center of your head. Here are my steps:
1. Blow-dry the center for your shape.
2. Take a 1-inch section at the hairline on the right side and wrap it around your brush vertically to create root lift.
3. Proceed the sam way with your brush until you reach the nape.
4. Repeat steps 2 and 3 on the opposite side.
5. Finally, tilt head forward and mist with Bb Spray De Mode Flexible Hairspray. Wait a minute, then scrunch and shake hair out.