by Nancy Weinberg Simon

While the warmer months' heat and humidity can wreak their own sort of havoc on hair, colder days have their own set of problems. San Diego-based celebrity stylist Jet Rhys wants you to have control of your hair, no matter what the weather.

Here are her tips for gorgeous hair, each and every day:
COLD AIR Avoid over shampooing because it can strip natural oils from your hair and cause it to look limp and flat or have static. Instead, "shampoo" with a co-wash (it is short for conditioner only washing) every other time you shampoo. On the days you don't co-wash, shampoo very gently and use a moisturizing conditioner. Rinse out and apply your products and style as usual.
» Insider Tip! If you battle static, keep a humidifier in your house, or even a bowl of water to add moisture to the air. By adding this to your routine it will add extra moisture to the hair and kick static to the curb!
BITB Product Pick: Vernon Francis Co-Wash Shampoo ($30) boosts your hair's moisture level, shine and elasticity, as it nourishes, hydrates, conditions, softens, detangles and protects against damage.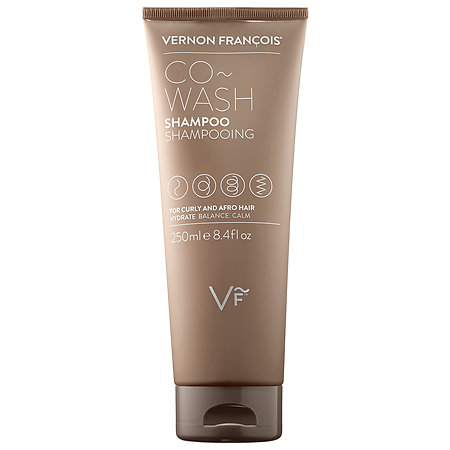 DRY When the air is dry it's essential to use a hair primer with sun protection. Spritz it on before blow drying your locks. It will protect your hair from becoming dehydrated from the sun's harsh rays.
» Insider Tip! Use moisturizing products, shampoos, conditioners and treat your locks to a luxurious masque once a week for an extra boost of moisture!
BITB Product Pick: Alterna Haircare Caviar CC Cream for Hair 10-in-1 Complete Correction ($25) is a luxurious leave-in that includes Caviar Extract, Vitamin C, marine botanicals and more to provide added moisture, shine, smoothness, softness, anti-breakage, heat protection, light hold, UV protection, manageability, and strength, so hair is prepped for anything and perfectly polished.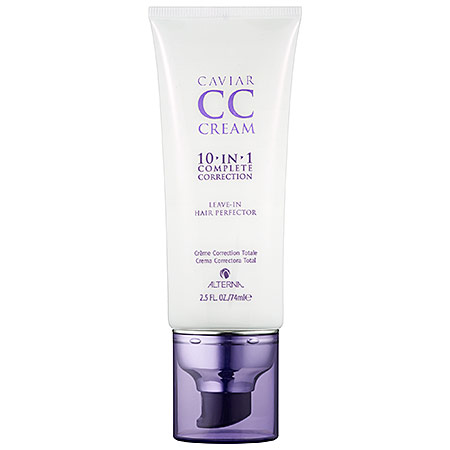 SNOW While skiing on the slopes or participating in other cold-weather outdoor activities, keep your hair contained and stylish by wearing an adorable hair style like low ponytails or two low braids.
» Insider Tip! Invest in a super cute hat and combat static by spraying the inside of the hat with static guard or a light styling hairspray.
BITB Product Pick: Bumble & bumble Does It All Light Hold Hairspray ($29) gives just enough hold and separation for natural looking and feeling control. Hair is left soft and touchable, plus you can even run a brush through it.
RAIN Even if you're prepared with an umbrella, choose a classic style for the day and head out prepared to switch up your style if necessary.
» Insider Tip! Always keep a little kit in your bag with a few hair elastics, bobby pins, surf spray and hair powder. In a snap you can quickly change your style and pull your hair back or up into a topknot, classic low bun, ponytail or braid.
BITB Product Pick: Sephora Frosted Light The Vacationer ($49) is a limited edition zippered case that allows you to stylishly store whatever you need. Keep a ziplock bag stored with your foul weather staples so it's easy to grab, throw in your bag and go.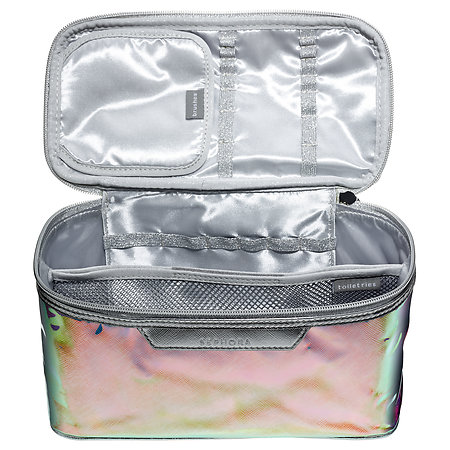 HUMIDITY Arm yourself with a silicone based product to extinguish frizz. It will envelope your strands and form a protective shield.
» Insider Tip! It's key to blow dry your hair completely, getting every ounce of water out so the humid air won't be attracted to the water into your hair!
BITB Product Pick: Ouidad Texture Smoothing Frizz & Flyaway Fighter Spray ($20) can be used on damp hair as a pre-styler or layered over your other styling products. It's non-greasy, lightweight and adds instant shine. Humidity-resistant actives coat each strand to repel frizz and tame flyaways while olive, avocado, and grape oils add luster.