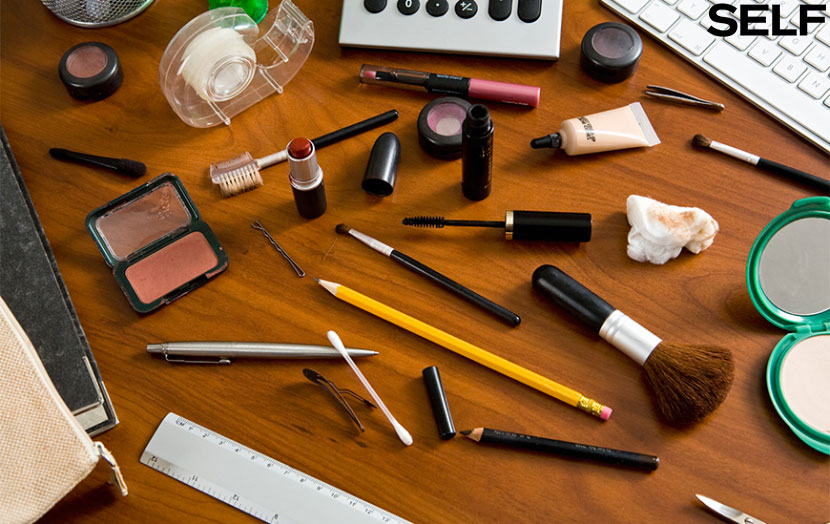 By Alexis Farah
While many celebrities rely on a team of experts to create looks that stay put well past a red carpet appearance, we don't all have that kind of luxury. Humidity, sweat and other elements can take a toll on hair or makeup almost as soon as you leave the house in the morning. By evening, we could all use a glam squad to freshen things up.
Here, beauty gurus to the stars share their best-kept tricks for making your efforts go the extra mile.
To Extend the Life of Your… Blowout
Who wouldn't want to make their blowout last as long as possible, right? Follow these simple steps that are courtesy of Jet Rhys, owner of Jet Rhys Hair Salon in San Diego, CA, who has styled Julia Roberts. "On the day of the blowout, ask your stylist to use less product. This will keep the hair bouncy and swingy," she says. "The next day, spray your roots with hairspray and use the cold button shot on your blow dryer to blast your roots, sealing the hair cuticle or any fuzz and flyaways, while adding volume at the base of your blowout."
Rhys also suggests sleeping with a scarf wrapped around your head to avoid messing up the style; simply secure the ends of the scarf at the front of your hairline to avoid any creasing. "Day three, untie the scarf in the morning, shake your style into place, and spray dry shampoo into the crown area. By now your hair around the crown will become flat so you can lightly tease the hair in that area," she says. "That evening, divide your hair in two sections from forehead to nape. Twist each section into ropes allowing the hair to coil upon itself, then twist the ends and tuck the stray pieces into the coil for a more beachy look when you wake up on day four," she adds.
To Extend the Life of Your… Manicure
If you really want to make your polish last, a top coat is your BFF, says celebrity manicurist Deborah Lippmann, whose clients include Julia Louis-Dreyfus and Lupita Nyong'o. "Try reapplying top coat every two to three days–but make sure to use thin coats since too much can cause polish to peel right off."
To keep hands and cuticles from looking ragged, hydration is key. "One of the biggest problems women have is that their nails, cuticles and hands are extremely dry," says Lippmann. "Stash a hand lotion that hydrates and protects your skin, like Deborah Lippmann Rich Girl SPF 25 Hand Cream ($28), at every sink in your home, at your office desk and in your purse."
To Extend the Life of Your… Facial
"Keeping skin hydrated is crucial to maintaining an amazing complexion after a facial," says celebrity skin care expert Kate Somerville, who has worked with Lea Michele and Lauren Conrad. "Look for products that contain Hyaluronic Acid, which holds 1,000 times its weight in water," she says. By using a moisturizer with the potent ingredient, you can seal in the hydration to prevent water loss after a treatment.
Somerville also stresses the importance of exfoliation between facials. "In between facials, make sure you're exfoliating two to three times per week. For best results, I recommend using an exfoliator that is both physical and chemical." She advises looking for a product with smooth beads (to help lift dead, dry skin cells for physical exfoliation) and fruit enzymes (like pineapple or papaya) or Alpha Hydroxy Acids (like Lactic or Glycolic Acid) for chemical exfoliation that works to dissolve dead skin to reveal a healthy, beautiful glow.