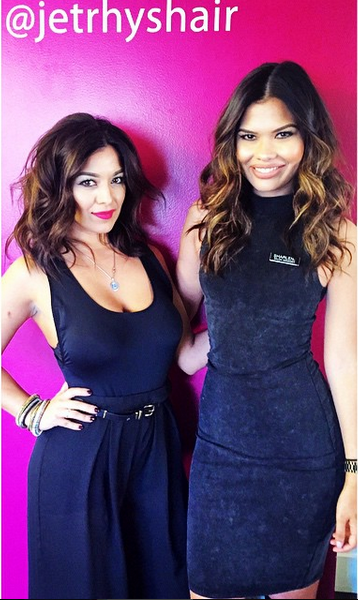 Jet Rhys Salon is one of Solana Beach's favorite upscale hair salons. We are searching for a front desk concierge who can add to our amazing customer service team and be a long-term member of our family. We genuinely love what we do and it shows. Our team works hard and takes the job very seriously, but we have a lot of fun doing it!
We are currently looking for part-time/full-time candidates who are available from Tuesday through Saturday and Holidays.
Please email us your resume, fill out our application, include a photo and tell us why you are a perfect fit for the position! Also include your Instagram name and Facebook name.
You may also bring your resume into Jet Rhys Salon in Solana Beach and ask for our lovely Salon Manager Sharlene Tuesday through Friday.
We have exceptionally high standards when it comes to our team, so if you apply you MUST possess the following qualities:
– Nice, upbeat personality
– Professional appearance
– Computer literate
– Ability to multi task, for example: answer multiple phones, while checking clients in and out and answering emails, all while remaining cool, calm and friendly
– Sense of pride in what you do
– The desire and ability to go above and beyond what is required of you
– Ability to take constructive criticism
The tasks that this job entails are:
– Checking clients in and out
– Ensuring the clients feel like they are having an amazing salon experience
– Light data entry
– Daily salon stocking, cleaning, general upkeep
– Answering phones in an efficient and upbeat way
– Scheduling appointments via phone/email on a salon software program (Booker)
This position requires you to be in charge of all things that occur at the front desk. If you are a person that gets easily flustered, overwhelmed or annoyed, then this is NOT the job for you. If you want a job that allows you a lot of time to sit, text, email, and basically do nothing, then this NOT the job for you. You must be proactive. You must be able to occupy your downtime with cleaning, filing, etc. You must be awesome! Our team LOVES what we do, we have a great time, and it's a great place to work. However, first and foremost, it is our work, and we take it very seriously!