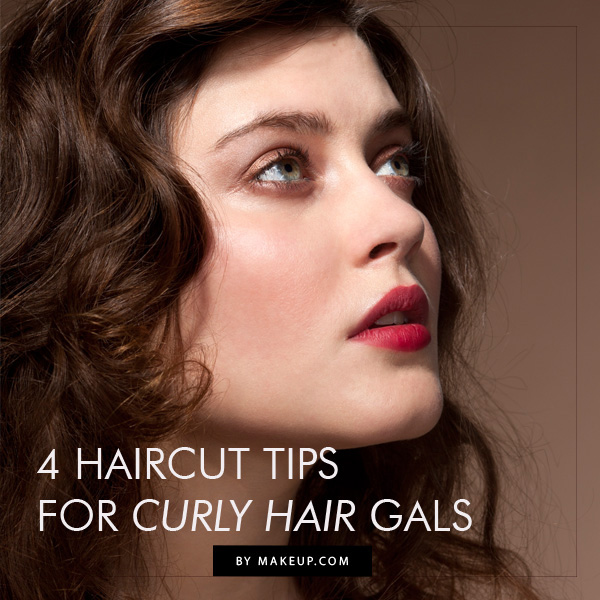 by Jessica Hagy
If your hair is naturally curly, you know that sometimes a hairstylist's scissors can make you feel a bit… anxious. Since there are a few ways to go wrong with curly haircuts, we decided to enlist an expert, professional hairstylist Jet of Jet Rhys Salon, to educate us on the best haircuts for curly hair—and tips to keep in mind during your next salon visit.
1. Long Layers Are Your Friend
"Whether your hair curly hair is short, medium, or long in length you will always have a great hair day when you have long layers!" Jet says. "Curls look their best when there is weight inside, regardless of the external length. When the internal layers are cut too short, you end up looking like a puffy poodle," she advises.
Looking for a fresh cut? Consider "collar-length and blunt, with a few heavy layers around the face. Blunt ends are huge for this season and the minimal layering will make your curls even more sexy and grown up," Jet says.
2. Say No to the Razor
"Avoid any haircut that involves a razor, or thinning shears," Jet advises. "They take the spring away from the curl and it ends up looking frizzy, dry and damaged."
3. Be Wary of Bangs
"Also avoid Bangs! Your bangs will not curl, because they are too short and they will end up looking like a visor on your forehead!" Jet says. So, that's probably a no go…
4. Communicate
"Always let your stylist know if you love and embrace your curls, or if you cheat on them from time to time. By that I mean do you like the option to blow-out it out and have it smooth? If so that's a game changer and your stylist will need to cut your hair to wear both ways," Jet says.
Also, "know your curly hair very well before you go for your new cut. If you love your hair the first day you shampoo, that's the day to go in to your stylist, so they can see exactly the way you love to wear your curl. If you love the third day after shampoo (which would let the stylist know 'ahhhhhh, this woman likes her curl more flattened') get your cut on that day so your stylist can see the hair," Jet says.
Have any other curly hair questions for our experts? Leave them below and they could be answered in an upcoming article!
Photo: Veer