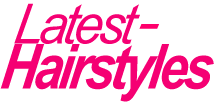 By: Aly Walansky
What makes Emma's red carpet updo look so adorable? We love it because it doesn't look old and it's cleverly re-invented by pairing a deep, dramatic, low-skimming part with an asymmetrical twist!
"Updos can be very tricky. They can make or break you! They can make you look matronly, or they can be jaw-dropping gorgeous. To get Emma's on-point, red carpet-worthy updo, just follow these easy steps!" says celebrity hair stylist Jet Rhys.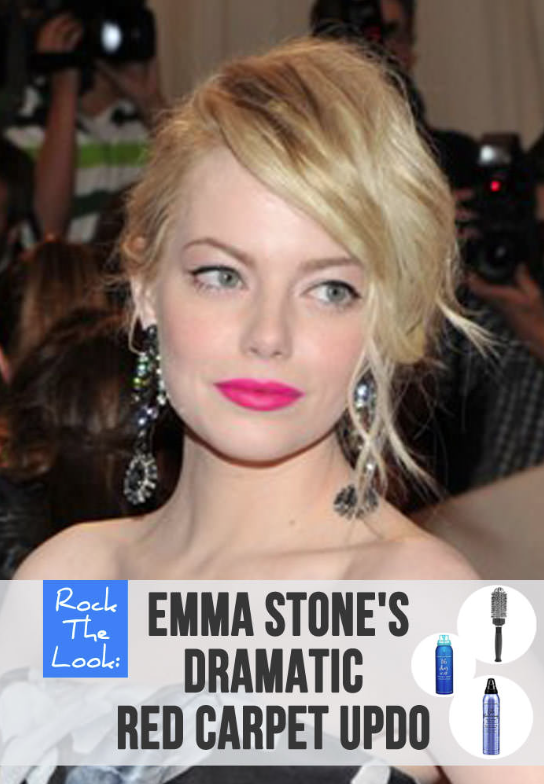 1. Apply a quarter-sized amount of Bumble and bumble Thickening Full Foam Mousse throughout damp hair (you may need a half dollar amount if you have thick hair), and comb through evenly from roots to tips.
2. Use a comb to part your hair at the outer edge of your eyebrow for a dramatic low side part. The lower the part, the more dramatic!
3. Blow dry hair with a medium round brush (we love the KareCo medium round thermal brush!), lifting sections of hair and rolling as you blow, making sure that you have bend on the ends — this part is important!
4. Next, grab a curling wand. The top is wider than the bottom, giving you lots of haphazard waves. Not to mention that it's super easy to do, and you'll see mega results fast. Just take about nine sections of hair — four sections at the back, one on either side, two on top and two at the crown. Note that this could be more or less depending on your texture of hair. Starting at the nape area, take a section of hair and wrap it around the wand. Follow this throughout the head, section by section, until finished.
5.Use a fine, workable, moveable hairspray, and mist your waves. We love Bumble and bumble Does It All Styling Spray because it gives hold to the style but without the dreaded stiff crunchies.
6. Next, run your fingers through your waves. If you use a brush, this will collapse all the work you have done, so resist the urge!
7. Gather your hair loosely (like you are going to put the hair into a ponytail), twist it and pin it into a low side deconstructed bun.
8. Allow the wisps to fall from your updo. This is so super sexy because they frame the face and take the severity of an updo and turns it a bit more playful!