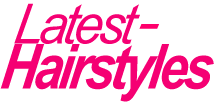 By Aly Walansky
"I absolutely love this look on Emma!" says celebrity hair stylist Jet Rhys. "It's super easy and glamorous, no haircut required!" Emma's adorable — and her short and sassy hairstyle with small curls gives her the perfect tousled bob. This short curly hairstyle draws attention to her eyes and compliments her playful and fun personality, and can for you as well!
To steal this look bulk up your hair with a bundle of thickening products, this will help hold your look! Start out with a thickening shampoo and conditioner (try Bumble and Bumble). Avoid heavy pomades and waxes because they will only weigh the hair down. Great looks like this one are likely created by cocktailing styling products!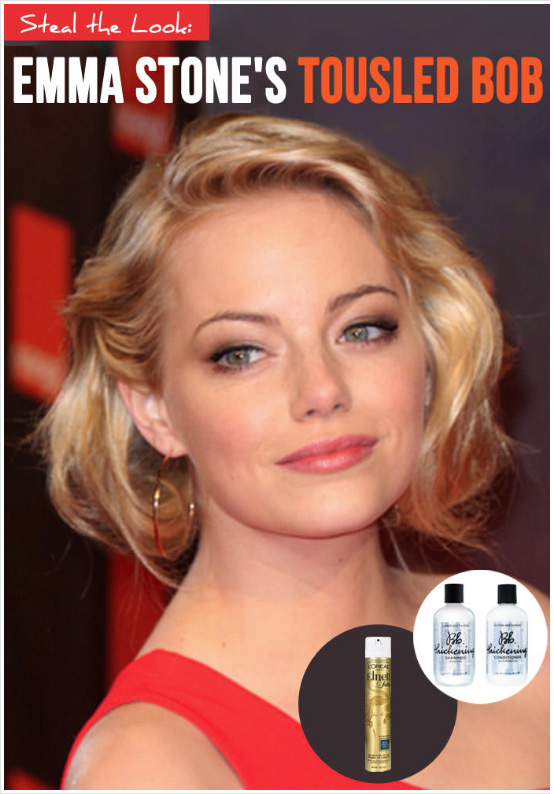 How To Get Emma's Exact Look:
1. Create the foundation for a long-lasting style by generously spraying a thickening spray at the root area and working a mousse throughout the root area of damp hair.
2. Next, blow dry hair to 90% dry using your fingers in a scrunch-like manner. This will really amp up the volume! If you drag your fingers through the hair as you are drying it, you are actually deflating the root area and may be setting up your style to collapse!
3. Finally, use your round brush and dryer to roll your ends under at the bottom. Through your layers, roll back on a diagonal. Next, tuck and roll your ends under and pin them close to your nape. Gently push your bangs over to graze your eye and spritz all over with hairspray. Jet loves L'Oreal Elnett. It's a versatile workable spray that holds without being stiff!
This voluminous, wavy take on the bob is super flirty and has a sort of disheveled sexiness that reminds us of Bridget Bardot. An asymmetrical outline is flattering for almost any face, and the tousled finish is simple to style. This is a great cut to pair with chunky fall sweaters and draped scarves, but can be fun and feminine all year round!