by Holly Crawford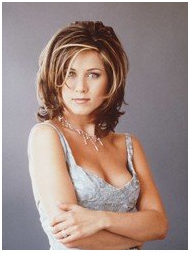 It's no shock that "The Rachel" (ahem, shag, baby) is the most popular haircut of all time, according to a study by Goody. Stylists estimate that a whopping 11 million women snipped the same layered-lock look made famous on "Friends," circa 1996.
It got us curious: What paparazzi photos are popping up in salons in a post-"Friends" and SATC-less world? We asked five top stylists, from New York to San Diego. What did surprise us is that Jennifer Aniston wasn't mentioned even once. Instead, the most clipped cuts varied from Miley Cyrus to Kim Kardashian (whose name came up repeatedly), whose long waves might be just as bodacious as her curves.
After the jump, check out all five of the most requested looks in America — and what to ask your stylist for if you want to rock one.

1. San Diego
Jet Rhys Hair Salon
Most requested cut: "Gwyneth Paltrow's long bob is the number-one requested cut and style of summer 2010," says salon owner and stylist Jet Rhys.
How often women ask for it: three times a week
The attraction: "People want swingy, bold looks. Gwyneth's cut is fresh and the perfect length to throw up in a bun at the beach or keep sleek and down for night."
What it's called: a long bob or "middy"
How to get it: Ask for a below-the-shoulders bob.
photos courtesy of Getty Images