Top hair experts shared their favorite products for styling, taming, and treating hair. Find out what the pros love so you won't have to face another bad hair day.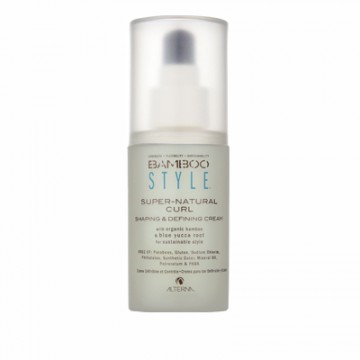 Curly Hair Styler
Alterna Bamboo Style Super-Natural Curl Shaping and Defining Cream ($22)
Curls without crunch are possible with Alterna's new styling cream, which utilizes bamboo and yucca to shape flexible hold. Free of parabens, phthalates, gluten, mineral oil, petrolatum, and PABA, the cream contains certified organic ingredients that are fair-trade compliant and that support the sustainable development of local communities.
Jet Rhys, owner of the Jet Rhys Salon in San Diego, says the cream delivers. "Unlike most curl products, this really did leave my hair touchable and bouncy without getting stiff," she says. And the founder of Grettacole salons, Gretta Monahan, is a believer, she says, "I gave this to a curly-haired friend of mine who said it was the best curly cream she's ever tried!"
Deep Conditioning Mask
L'Oréal Professionnel Absolut Repair Cellular Masque ($30)
For dry, overprocessed, and damaged hair that's extremely delicate, this new intensive mask by L'Oréal Professionnel offers a near-miracle cure. The mask's star ingredient, lactic acid, penetrates the hair shaft to reach the junctions that bond hair layers together to restore and repair them, adding strength and elasticity. "This is a standout from other conditioners I've tried. It left my client's hair feeling soft and as if it was coated in a layer of silk," says Rhys. Celebrity stylist Matt Fugate, of New York's Sally Hershberger salon, agrees. "I worked it into the ends really well," he says, "and found this was absolutely amazing on thick hair."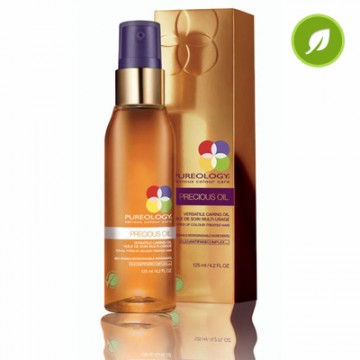 Hair Oil
Pureology Precious Oil Versatile Caring Oil ($40)
Hair oils have overrun store shelves lately, but Pureology's version stands out as the Swiss Army knife of treatments. The oil is a multitasker — it has multiple uses as a preshampoo treatment, a leave-in conditioner, an anti-frizz serum, a detangling elixir, a curl revitalizer, and more. Pureology Precious Oil rebuilds lipid content, which in turn enables hair to repel water and maintain color. Enriched with coconut, sunflower seed, olive, and jojoba seed oils, the formula is the first hair oil to receive the Green Seal, meaning it's biodegradable, free of silicones and parabens and has minimal environmental impact.
"My hair became light reflective, and the color looked magically refreshed!" cheered Rhys, who is a platinum blond. Monahan found that the oil worked for different hair types, and she instructs, "People with normal hair should apply from mid-shaft down; those with curly or coarse hair can use it all over to restore luster."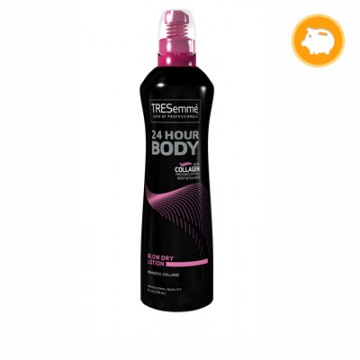 Heat Protector
TRESemmé 24 Hour Body Blow Dry Lotion ($5.39)
This spray accomplishes the superwoman task of pairing heat protection with volume-building body. The power derives from a complex blend of elastic polymers and nutrient-rich marine collagen. "My favorite aspect of this product is how the uniquely shaped bottle is so easy to hold in my hand," says Rhys of the grip-ready design. "The fine mist left my clients' hair voluminous and flexible, not tacky or gummy like other blow-dry products." Fugate enjoyed the spray, too. "If you're blowing your hair out daily," he says, "the type of thermal protection you get in this product is a must!"
Oily Scalp Care
René Furterer Curbicia Purifying Clay Shampoo ($23)
The excess sebum that plagues oily scalps can smother hair follicles, slowing growth and fueling the production of more oil, which weighs hair down, making it feel "dirty" quickly. René Furterer offers relief with a two-in-one shampoo and scalp mask. A powerful regulator of sebum production, Curbicia (squash seed) extract combines with rhassoul hectorite, a mineral clay, to draw out impurities and leave hair with clean, bouncy volume. Essential oils of thyme, rosemary, and clove provide antibacterial benefits and further balance the scalp.
Our experts were completely besotted by the shampoo. "Genius and innovative — I loved the use of clay to keep strands free of buildup!" says Monahan. And, according to Rhys, "The lovely, thick texture works through hair easily, and one of my clients said the fresh lemon scent made shampooing feel like a spa experience."
Repair Treatment
Living Proof Restore Recovery Regimen ($38)
Flat-iron aficionados and those who are dye-dependent can rejoice: Restore Recovery Regimen from Living Proof can provide immediate emergency help as either a conditioner for wet hair or a leave-in treatment for dry hair. "It provides measured doses of the brand's famed polyfluoroester [hydrolyzed wheat protein and amino acids], which creates a smooth layer on strands to lock down the cuticle," explains cosmetic chemist Ni'Kita Wilson, vice president of Research and Innovation at Englewood Lab in New Jersey. "The polyfluoroester repels water and oils so the film lasts longer than any other on the market, and each new dose reinforces the previous layer to leave hair looking stronger."
Rhys tested the cream on clients and reports, "I love that the thick texture is easy to apply to hair without dripping, and hair was left feeling restructured after rinsing." White also sings the treatment's praises, suggesting that "this regimen is great for high-lift blonds and heavily processed hair."
Serum
Dove Style+Care Frizz-Free Shine Cream-Serum ($3.76)
Frizz, fly-aways, and split ends have one root cause: hair that is dry and damaged. Dove addresses all three styling grievances with a moisturizing serum that nourishes the outer shell of hair's cuticle layer and adds shine. "'Wow!' was our reaction in the salon!" Macintosh says. "It's very lightweight and gave hair tons of shine, which I think is also due to the mica and titanium dioxide in the formula."
Meanwhile, Rhys was impressed by the way the product performed on thin strands. "On fine hair, this creamy serum was lightweight and soft, without getting greasy, like most serums do on this hair type." And Wilson described it as a home run for your pocketbook: "What this product offers is value — it uses the same ingredients as the most expensive salon brands, for under $5!"
Smoothing Treatment
Sally Hershberger Keratin Fix Serious Smoothing Serum ($32)
If you don't have the patience for keratin treatments that need to sit in order to process properly, Sally Hershberger's new serum provides a quick hit of the renowned restorative ingredient. With no alcohol, silicones, or greasy oils, the pure keratin barrier the serum creates repels frizz and revitalizes strands to give hair a younger look and feel. The serum can be applied to wet or dry hair for smooth polish, and it doubles as a heat protectant as well.
Our experts were thrilled with the results after experimenting with multiple uses. "The serum cut down on frizz like a champ!" says Monahan. Says Rhys, "I used it as a thermal protector before blow-drying, and I thought it was genius." And Macintosh raves, "We tried it in all the different ways it was recommended on the box and loved it. What a smart traveling product, too, with multiple uses in one product!"
Styling Tool
Sarah Potempa Wrap-Up ($12)
This new tool by Sarah Potempa makes a polished updo possible — for women of all styling abilities. You put your hair in a ponytail, slide the end of your hair in the Wrap-Up, roll it forward, and bend the ends together to secure it. Celebrity stylist Potempa designed the outer casing of the wrap to be plush and soft to prevent hair tugging and damage. "I gave it to a client and watched her do it herself for the first time," says Rhys. "The result was a tidy and secure topknot in a snap! She instantly e-mailed her friends about it on her phone. I predict this is going to sell out quickly."
White is just as smitten with the tool: "It was so simple, even for me — a colorist who is so inept at styling hair that I can't even hold a blow-dryer and a brush at the same time!"
Thickening Treatment
Nioxin Diamax Thickening Treatment ($50)
It can take six months to a year for results to show when you try to grow more hair with the help of medication or supplements. Nioxin's thickening treatment offers instant gratification to anyone facing thinning hair by increasing the diameter of existing hairs. Four ingredients in the formula effect the change: caffeine improves follicle hydration for a healthier scalp, panthenol penetrates to the cortex of hair to strengthen strands, niacinamide improves the moisture barrier function to yield more robust body, and dimethicone acts as a protective polymer to thinly coat and volumize strands.
Rhys says the results were clear when she tried it on clients: "Unlike some thickening treatments, there was no heavy residue, and the hair maintained swingy movement throughout."
Two-in-One Shampoo and Conditioner
L'Oréal EverCréme Cleansing Conditioner ($6.99)
The beauty giant's first launch of a two-in-one cleansing shampoo for the mass market is a sulfate-free, low-lathering formulation that's ideal for thick, curly, or very dry hair. It was inspired by the prestige hair trend of using conditioning shampoos for healthier and more hydrated hair. Free of heavy waxes that can coat and weigh strands down, the EverCréme conditioner instead contains camelina, apricot, and grape seed oils, which are rich in omega-3 fatty acids, to purify hair while moisturizing it. "I love how this product is so innovative in not requiring two steps to cleanse," says Rhys. "It was easy to apply and left my hair feeling very moisturized." Our other experts see its potential to fit certain styling needs and lifestyles. "This is a good, safe option for Brazilian blow-outs and keratin-straightened hair," says White. And Fugate says, "This is great for workout-aholics who need a shampoo they can use daily."