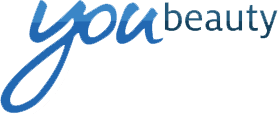 By Grace Gold
Stuck in a ho-hum hair rut? The solution is simple. Take a cue from coif chameleons like Beyoncé and Christina Hendricks and update your 'do with a luminous new hue. Here, check out the gallery to see which shades works for these stars, and why.
Beyoncé
Beyoncé's bright new overlay of highlights shows that motherhood hasn't dimmed the star's renowned fiery style. "She's always one step ahead—this is like reverse ombré!" says celebrity stylist and owner of her namesake San Diego salon, Jet Rhys. "The transition in her hair color paired with her fun, springy natural curls makes her eyes pop and brightens her face," she adds.
Padma Lakshmi
Padma's classic black shade has eased back into a deep golden brown, which brings out the television host's olive complexion. "The warmth in her maple brown color intensifies her skintone, almost like she's glowing in front of a flickering candle," says Rhys. The coral lip, blush and gown only add to the decadence.
Jennifer Aniston
Jennifer Aniston's golden brown locks have taken a turn for the sexy as of late, with deeper roots and lighter highlights that look more rock star than girl-next-door. Why is Jennifer's hair so wildly coveted? "It looks expensive!" says Rhys. "The tone-on-tone shades are painstakingly blended, and it looks so seamless."
Sofia Vergara
Sofia Vergara's dark tresses of yesteryear have made way for a lighter brown-to-caramel transformation that seems a truer fit to the actress's playfully sultry image. "Sofia knows how to play up her tones without going too light—her caramel skin is perfect for this natural-looking, warm balayage," says Rhys.
Zooey Deschanel
Snow White has nothing on Zooey Deschanel. "This is a great example of how when done right, dark brunettes can work so well with fair skin and light-eyed women," says Kyle White, colorist at New York City's Oscar Blandi Salon, of the deep color that highlight the actress's icy blue eyes. "The super subtle ombré highlights on her ends modernizes the whole look," he adds.
Lucy Liu
Lucy Liu keeps it classy with her deep, dark hue. "This is a great example of how hair color doesn't have to be extreme to be fabulous," says White of Liu's monotonal strands. He attributes the color nirvana to picking a shade that highlights her skintone. "A warm brunette complements Asian skin tones like Lucy's perfectly, and will enhance any golden flecks in eye color."
Christina Hendricks
The "Mad Men" star is arguably the most recognized redhead today—why fix it if it ain't broke? Alas, even hair icons get restless. Here, Christina Hendricks experiments with an even more opulent, blue-based ginger that that stands to be her most memorable hue yet. "This shade works because the vibrancy of the rich red brings color to her face, looks totally natural with her milky complexion, and makes her green eyes pop," says White.
Julia Roberts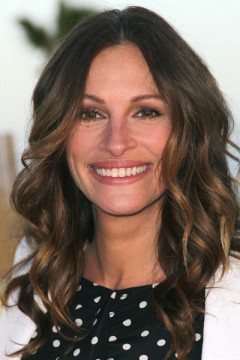 Julia Roberts recently traded in her signature auburn for a natural take on ombré, and has pulled it off with enviable ease and that trademark smile. "The lightness in her honey brown waves begins at her brow, accentuating the glints of gold in her eyes," says White. "I prefer this look to the drastic dark-to-light hard lines of traditional ombre—it's softer."
Nicole Kidman
Nicole Kidman's delicate coloring could easily be overwhelmed by color, but the 45 year-old actress depends on golden hues like this latest shade to gently inject radiance into her look. "The warmth brings a rosy glow to her cheeks, and the slightly thicker pale highlight on her hairline shows off the cool blue of her eyes—this is a great color for fair skinned, light-eyed women," says White.
Audrina Patridge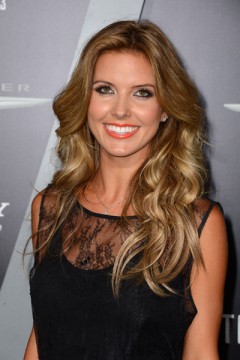 With golden waves straight from the hills of Laguna, Audrina Partridge's color is all California sun. The 27 year-old reality star most recently transitioned from "bronde" to a brighter radiance. "This color works so well because the highlights have more contrast at the roots and get progressively lighter at the ends," explains White. "The gradation allows the lightness to soften her skin without washing her out."
Photo Credit: Getty Images